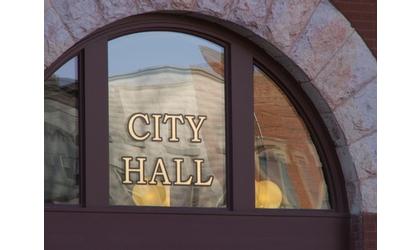 (KNZA)--The League of Kansas Municipalities will assist the city of Hiawatha in its search for a new city administrator.
The Hiawatha City Commission voted Monday evening to enter into an agreement with the League to assist the city in filling the position for a base fee of $4,646 plus additional costs for trip charges, mileage, advertising and any additional requests.
The search process is expected to take 3-4 months.
The Commission plans to appoint an interim adminstrator to serve until a new permanent administrator is hired. Commissioners directed City Administrator Mike Nichols to recommend someone to fill the interim role from a list of names submitted for consideration.
Nichols has been hired as the new city administrator of North Kansas City, Missouri where he grew up. His last day will be April 6.
Monday marked his last city commission meeting. Nichols thanked the commissions he has served, organizations he has been a part of and worked with, as well as the community. Above all, he said he wanted to thank city employees. Nichols said there have been a great number of accomplishments over the last eight years, all due to them.
Mayor Bill Collins and commissioners praised the job Nichols has done.
Commissioner Becky Shamburg presented a plaque to Nichols in recognition of his service to the community.