CRP workshop planned in Seneca
01/20/2022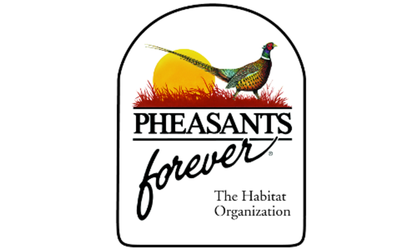 (KMZA)--An informative and interactive Conservation Reserve Program (CRP) Workshop is to be held on January 26th at 10:00am in the Community Room at the Seneca Free Library in Seneca, KS. Free and open to the public!
Hosted by Pheasants Forever and with presentation by Mandie Lang, Farm Bill Wildlife Biologist for Pheasants Forever, with guest Maegan Winkler, CRP Program Technician for the Farm Service Agency. There will be time for questions with the group after the presentation and individuals may remain after to ask questions.
The Conservation Reserve Program, or CRP, is a federally funded on-farm conservation program made possible through the Federal Farm Bill, introduced in 1985. Land that has been in cash crop production is eligible to be converted into native prairie and rented by the government for a yearly payment. Any acreage, small or large, can be fitted to a practice. Whole fields, unproductive land, hard to farm areas, wet spots, and other odd areas are excellent candidates for CRP! Most CRP fields are planted to gorgeous native grasses and forbs and serve as exceptional wildlife & pollinator habitat, provide innumerable benefits to soil & water quality, and are great ways for people to connect with nature.
Come out to this workshop to learn more about eligibility for the program, what types of practices are involved, and how you can implement CRP on your property!
No registration is required, as this is a FREE workshop, but if you have any questions, comments, or would like to know more, please contact Mandie Lang with Pheasants Forever at (785) 336-2164 or aklang@pheasantsforever.org.
© Many Signals Communications
You will need to be logged in to leave a comment.
Please Login The posting of advertisements, profanity, or personal attacks is prohibited.
Click here to review our Terms of Use.