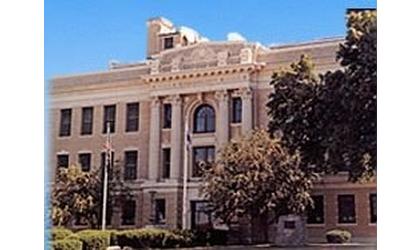 (KLZA)-- Richardson County Commissioners received just one quote for the county general liability, E&O, workman's comp, auto and inland marine insurance coverage this year.
The Board awarded the coverage to Miller-Monroe Insurance Company of Falls City through the Berkshire Hathaway Homestate Companies when they met Tuesday.
The quote for the coverage was $21,119 less than last year and will be in effect from July 1, 2021 through June 30, 2022.
The workman's comp portion of the policy was just over $26-thousand less than last year.
Commissioners also met with the County Employee Health Insurance Committee to further review a request for the County to fund a portion of the spouse, children and/or family health insurance coverage for county employees. Following a lengthy discussion the Board said they would consider the matter further and meet with the committee again during the May 18th Board meeting.
Sheriff Rick Hardesty informed the Board that the K9 for the Sheriff's Department has arrived. Commissioners will travel to the Law Enforcement Center during next week's meeting for a demonstration.