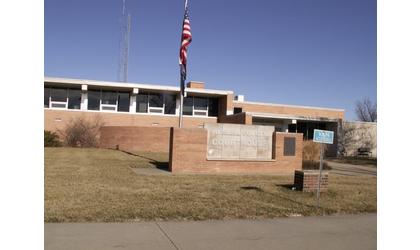 (KMZA)--Two new commissioners took their seats on the Nemaha Co Commission Monday after being sworn in.
Magistrate Judge Scott Anson administered the oath of office to new 2nd District Commissioner Jason Koch and new 3rd District Commissioner Dylan Keim, along with other county officials.
Koch defeated incumbent Tim Burdiek in the August primary election and Keim defeated incumbent Dennis Henry in the November general election.
Gary Scoby was appointed as Board Chairman for 2021 and Keim as co-chairman.
Following an executive session, County Attorney Brad Lippert announced the Commission can't repeal it's November 4, 2019 approval of a proposal from the ciity of Seneca to annex several small tracts of city-owned property. Lippert said it can only be rescinded within 30 days of the decision and that time has passed.
A group of Seneca area residents had requested that the annexation proposal be declared as invalid and void. The group contended the city violated procedures and state statute with the annexation and establishment of a three-mile extraterritorial jurisdictional area.
Following an executive session, the Commission voted to grant Emergency Preparedness Director Russel Lierz a leave of absence for an indefinite amount of time. The Commission voted to appoint Sheriff Rich Vernon as the interim Emergency Preparedness Director until further notice.