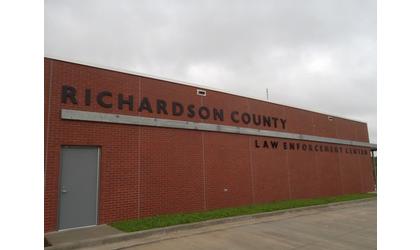 (KLZA)-- Richardson County Commissioners discussed a request from the Village of Dawson for law enforcement services during their February 11th meeting.
Sheriff Rick Hardesty and Chief Deputy Roland Merwin met with the Board. Sheriff Hardesty informed Commissioners that his department does not have the man power to cover the agreements with the villages to enforce their village ordinances.
The Board did approve the purchase of two radar units at a price of $4,430. $1,800 will come from the Nebraska Department of Transportation -HSO radar mini-grant to help cover the cost of the units.
Jerry Berggren of Berggren Architects met with the Board to review a water leak issue in the lower level of the courthouse.
Commissioners approved paying Berggren an hourly rate to assist with finding a solution to remedy the water leak issue.
Highway Superintendent Steve Darveau informed Commissioners the One & Six Year Road Plan will be presented for review on February 25.
During the quarterly Safety Committee meeting Darveau reported the parking meter poles on the sidewalk around the courthouse need to be removed and that the retaining wall on the west, south and east sides of the Courthouse need repair.