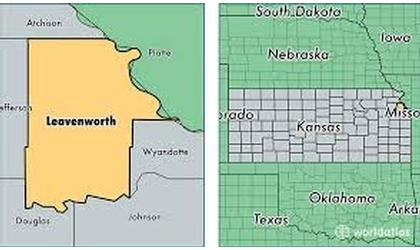 (KAIR)--The Leavenworth County Commission has been told the Kansas Department of Transportation will support only one Missouri River bridge in the county.
That's according to an email sent to County Commission Chairman Doug Smith. Smith provided copies to his fellow commissioners when they met December 4.
The Leavenworth Times reports the email comes as commissioners have been seeking support for a proposal to construct an additional bridge across the Missouri River that would link a road in the Lansing area with Missouri Highway 152 in Platte County, Missouri.
Currently, the Centennial Bridge spans across the Missouri River, linking north Leavenworth with Platte County.
In the email, Kelly Kutala, KDOT public affairs manager for northeast Kansas, wrote that " KDOT will support only one Missouri River crossing in the area, not two. If the community and elected officials decide that the new Missouri River crossing bridge is what is best for the community, KDOT would permanently remove Centennial Bridge."
In her email, Kutala indicated KDOT officials would be willing to meet with the Leavenworth County Commission or other stakeholders