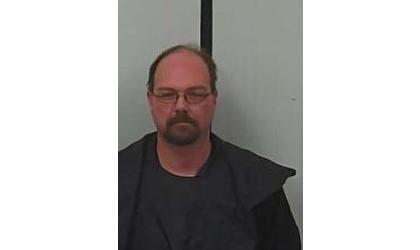 Phillip Hackathorn/Credit:Jeff Co Sheriff's Office
(KNZA)--A Holton man convicted on a pair of child sex-related charges will have to serve 60 days in jail as a condition of his probation.
Jackson County Attorney Shawna Miller told MSC News that 34-year-old Philip Hackathorn was sentenced last week in Jackson County District Court on two counts of indecent solicitation of a child.
Miller said Hackathorn was given a 18-month suspended prison sentence on the charges and placed on 24-months probation.
He will be required to register as a sex offender for 25 years.
Hackathorn pleaded no contest to the charges in September as part of a plea deal. In exchange for the plea, ten additional counts were dismissed.
Hackathorn was arrested in February on a district court warrant following an investigation by the Jackson County Sheriff"s Office into alleged incidents involving a 15-year-old occurring between May and August 2018.
During the investigation, the sheriff's office served search warrants on Hackathorn's Facebook and Snapchat accounts.