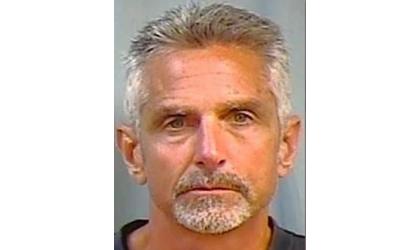 Peter Palmeri/Credit: Pottawatomie Co Sheriff's Office
(KMZA)--A St. Marys man has been arrested on multiple child sex charges.
According to a news release from Pottawatomie County Sheriff Greg Riat, 52-year-old Peter Palmeri was arrested Tuesday on two counts of rape, six counts of aggravated indecent liberties with a child, three counts of aggravated criminal sodomy, one count of aggravated kidnapping and one count of furnishing alcohol to a minor.
Riat said a warrant was obtained for Palmeri's arrest following an investigation into allegations of criminal activity.
He remains in the Pottawatomie County Jail on a $100,000 bond.