KS Lt. Governor coming to Atchison
06/14/2019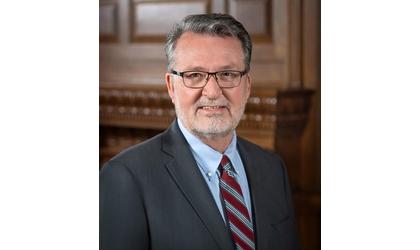 Kansas Lieutenant Governor Lynn Rogers
(KAIR)--Focused on making certain that rural Kansans are not overlooked, Kansas Lieutenant Governor Lynn Rogers is touring the state to give a voice to residents in those locations.
Atchison is among the twelve planned stops on the Office of Rural Prosperity Listening Tour.
That will happen Thursday, June 20, from 5:30 until 7:00, at the Atchison Event Center, located at 710 South 9th Street.
According to a news release from the City of Atchison, the tour is part of a new initiative approved in the last session of the Kansas State Legislature to address issues in rural Kansas.
Kansas Governor Laura Kelly, in a release, said "rural Kansas has been overlooked and unheard for far too long," with the state's small towns "neglected," adding that the tour is "an important step toward changing [the] serious problem."
The Office of Rural Prosperity is dedicated to improving life in rural Kansas, and is guided by the blueprint created by Governor Kelly, Lieutenant Governor Rogers and Secretary of Commerce David Toland, which includes developing rural housing, revitalizing Main Street corridors, investing in rural infrastructure, supporting rural hospitals and medical professional recruitment, making state government work for rural Kansas, incentivizing active tourism, and supporting agribusiness.
The listening tour is also planning an August 5 stop in Sabetha, but details have not yet been finalized.
© Many Signals Communications
You will need to be logged in to leave a comment.
Please Login The posting of advertisements, profanity, or personal attacks is prohibited.
Click here to review our Terms of Use.