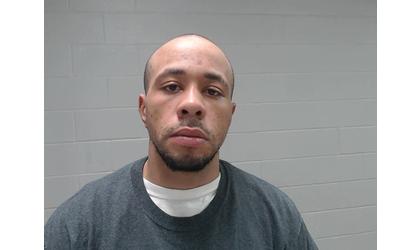 Duane Seymore, Jr./Credit: Atchison Co Sheriff's Office
(KAIR)--An Atchison man, wanted in connection with what authorities say was a break-in into an occupied recreational vehicle, is now in custody.
Atchison Police Chief Mike Wilson told MSC News 28-year-old Duane Seymore, Jr. was arrested Friday on an Atchison County District Court warrant in connection with the crime, alleged to have occurred last year. "It was a case we actually investigated last fall," Wilson told MSC News. "On September 27, 2018, we had a 61-year-old victim report that a 28-year-old man, who the victim was acquainted with, entered an RV that was parked at a campsite at Warnock Lake, and took tools from inside that RV while a 27-year-old female was inside the RV."
Seymore faces charges for aggravated burglary and theft.
Following his arrest, he was booked into the Atchison County Jail.
According to the Atchison County Jail report, bond for Seymore is set at $25,000.