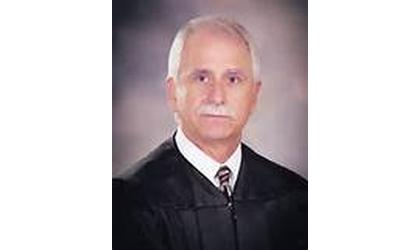 District Judge Jim Patton
(KNZA)--22nd Judicial District Judge Jim Patton is retiring next month after 27 years on the bench.
Patton has served 22 years as the district's administrative judge, overseeing local operations in the court system that includes Brown, Doniphan, Marshall and Nemaha Counties.
Patton's successor on the bench will be current District Magistrate Judge Laura Johnson-McNish. Johnson-McNish, who ran unopposed, was elected in November and will take office in January. She is to be sworn in January 13.
District judge's serve four-year terms. The Kansas Supreme Court, which oversees Kansas' court system, will appoint a new administrative judge to succeed Patton. The other district judge is John Weingart, of Hiawatha, who has served on the bench for twenty-two years.
Governor Kelly will appoint a new magistrate judge to replace Johnson-McNish.