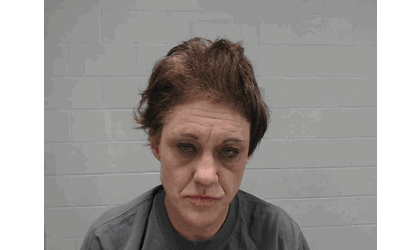 Vanessa Gerber/Credit: Atchison Co Sheriff's Office
(KAIR)--An Atchison woman, arrested following a mid-week Atchison traffic stop, goes to jail on drug charges.
According to a release from Atchison Police Chief Mike Wilson, "an officer conducted a traffic stop near 7th and Atchison Street" shortly after 4:00 Wednesday afternoon.
Wilson says the driver, 42-year-old Vanessa Gerber, was found to be driving while revoked. The subsequent investigation led to the alleged discovery of drugs, including methamphetamine.
Gerber was arrested on charges including possession of methamphetamine, possession of marijuana, and possession of drug paraphernalia.
Once in custody, Gerber was booked into the Atchison County Jail.
Her bond is set at $10,000.