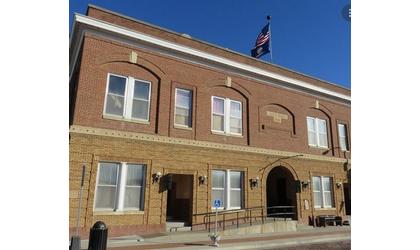 (KMZA)--The Seneca City Council discussed the purchase of a vehicle for the police department when they met Wednesday evening.
The Police Department wants to replace a 2013 Dodge truck.
Discussion was held on purchasing a 2021 Dodge Durango from the Kansas Highway Patrol with 49,000 miles.
The Council also discussed purchasing a new vehicle and requesting bids for the vehicle from local dealers.
The Council was informed a new vehicle would not be available for purchase until 2023.
Council member Ray Schinn made a motion to purchase the Dodge Durango from the Highway Patrol, but the motion died due to the lack of a second.
The Council then approved a motion to request bids from local dealers for a new police vehicle.
In other business, the Council approved the appointment of Jacee Corby and the reappointment of Bruce Hermesch to the Seneca Free Library Board. Both are for 4-year terms, expiring in April 2026.
The Council also approved an ordinance amending the city's zoning ordinance to incorporate new flood plain regulations. The new regulations will effect flood prone areas in the city.