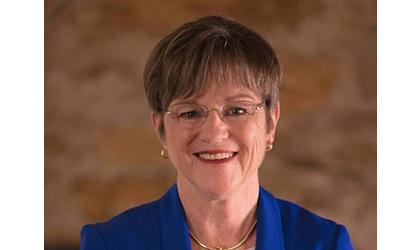 Governor Laura Kelly
(KMZA)--More than $7 million in funding has been awarded to 11 transportation construction projects through the Kansas Department of Transportation's Cost Share Program for spring 2022—including Pottawatomie County.
Governor Laura Kelly joined Transportation Secretary Julie Lorenz Tuesday in making the announcement.
In Pottawatomie County, funding was awarded for bridge replacement project on Havensville Road over Mound Creek.
With these grants, a release from the governor's office says more than $100 million has been given to Kansas communities since the Cost Share Program's inception in 2019.
The program is part of the Kelly Administration's 10-year, bipartisan Eisenhower Legacy Transportation Program, or IKE. By leveraging both state and local dollars to fund community transportation projects, the release says the program improves safety, supports job retention and growth, relieves congestion, and increases access and mobility in rural and urban areas.
With Tuesday's announcement, more than $103 million in state funding, matched by more than $74 million in local funding, has been invested in Cost Share projects since the program was founded by the Kelly Administration.