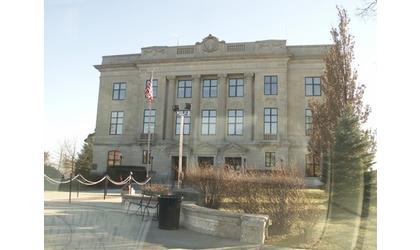 Brown County Courthouse
(KNZA)--The Brown County Commission on Thursday approved a revised engagement letter with a Wichita attorney with expertise on wind energy issues.
County Clerk Dawn Boyles presented the letter from attorney Patrick Hughes, of the Adams Jones Law firm, to the commission for their consideration.
County Attorney Kevin Hill discussed the letter with the commission.
Commissioners have not taken a stand either in support or opposition to the development of wind energy projects in the county, and are seeking advice on both sides of the issue.
Commissioner Bill Pollock said he believes the commission needs to do their homework.
Boyles will contact Hughes about attending the Commission's April 18 meeting via Zoom.