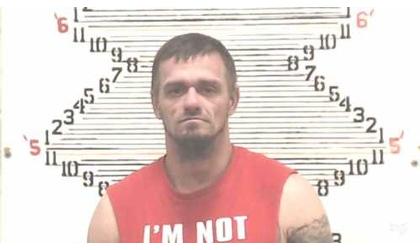 Andrew Tryon ( Credit: Brown Co Sheriff's Office)
(KNZA)--An early Wednesday morning suspicious vehicle report in Brown County led to the arrest of Seneca man on drug charges.
Brown County Sheriff John Merchant, in a release, said deputies investigated a report of a suspicious vehicle in the vicinity of K-246 and Bittersweet Road around 12:45.
Upon arrival, Merchant said deputies found the sole occupant, identified as 37-year-old Andrew Tryon, asleep in the vehicle. He said Tryon stated he had ran out of gas.
Tryon was arrested on charges of possession of methamphetamine and possession of drug paraphernalia.
He was booked in the Brown County Jail.