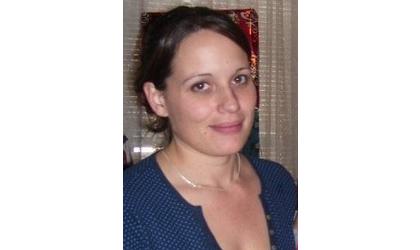 April M. Feighner/Credit: Facebook
(KLZA)-- A warrant is issued for the arrest of a Falls City woman, wanted in connection with a September explosion that caused damage to a Falls City business.
According to court documents, 38-year-old April M. Feighner is wanted on felony charges of use of an explosive to commit a felony and second degree arson.
The charges stem from a September 18 blast at the Spirit Shoppe, located at 1123 Harlan Street.
Feighner is described as white, standing 5'4" tall, weighing approximately 150 pounds with Hazel eyes and black hair. Her last know address was 2102 Harlan Street in Falls City.
Anyone with information about her whereabouts should contact authorities.
Feighner is described in court documents as the girlfriend of Travis Kirkdendall, who was jailed at the time of the explosion. Documents indicate area authorities know him to be active with past explosion-related incidents in Richardson County.
Documents also reveal that another inmate, Jeremy Vice, once lived with Kirkendall and Feighner, and told authorities he had witnessed an explosive device inside their shared residence.
A Nebraska State Fire Marshal's Office investigator has stated that an explosive device was used to cause the damage, with his statement outlined in an affidavit filed in Richardson County Court.
Documents indicate the Spirit Shoppe is owned by Gary Foster.