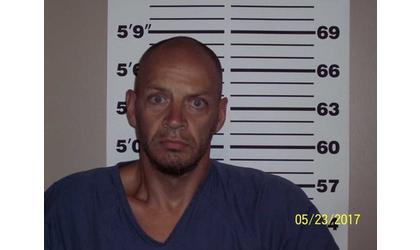 Christopher Colhour
(KNZA)--A St. Joseph, Missouri man charged in the murder of another St. Joseph man last year in Doniphan County will stand trial.
41-year-old Christopher Colhour was bound over to Doniphan County District Court Thursday on charges of first-degree murder, kidnapping and felony theft after waiving his preliminary hearing.
Arraignment was scheduled for August 8th.
Colhour is charged in the death of 64-year-old Daniel Purvis in May of last year.
Purvis' body was recovered from the Missouri River, south of St. Joseph, on May 27th of last year after a week long search. The search was launched after his vehicle was located in Troy.
A judge found Colhour competent to stand trial in January, based on an evaluation report from the Larned State Hospital.
He remains in the Doniphan County Jail, held without bond.