Obituaries Announcements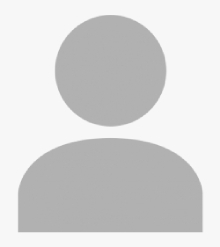 Doreen Whetstine
Harmon-Rohde Funeral Home, in Troy
Troy, KS

Doreene F. (Deatherage) Whetstine, 90, of Troy, Kansas passed away Tuesday, May 16, 2023, at her home.
Doreene was born on February 15, 1933, in Agency, Missouri to Paul and Audrey (Riley) Deatherage.
Doreene graduated from Agency High School and never missed a class reunion for over 60 years, when they stopped having them.
She was a member of the St. Charles Catholic Church, Troy, Kansas. Doreene worked at Sherwood Medical, Hallmark Card and was the Administrator for Doniphan County Aging. She and her husband Bill also raised cattle, hogs, and chickens.
Doreene was an avid mushroom and deer hunter, having a competition with her husband who would get the bigger deer. She enjoyed dancing and music and following the traveling Whetstine Band for over 25 years.
Doreene married William B. "Bill" Whetstine on December 17, 1953, in St. Joseph, Missouri. He preceded her in death on February 14, 2012. She was also preceded in death by her parents, grandchildren, Misty Whetstine and Travis Whetstine, siblings, Donald Deatherage, Dorothy Dittemore, Delbert Deatherage and Deanna Holmes, and many bothers and sisters-in-law.
Survivors: daughters, Sharon (Tim) Myers, Denice (Kelly) Franken, Lisa (Mike) Bembrick, and Brenda Robinson all of Troy, Kansas, sons, Paul (Jerre Anne), Bruce (Sandy) and William B. Whetstine all of Troy, Kansas.
22 grandchildren, 56 great-grandchildren and 6 great-great-grandchildren.
Sister, Delores Rumpf, Agency, Missouri.
Brother, Leo DeWayne, St. Joseph, Missouri.
Numerous brothers and sisters-in-law, nieces and nephews, cousins and friends.
Funeral Mass: 10:30 A.M. Friday, May 19, 2023
At the St. Charles Catholic Church, Troy, Kansas.
Rosary: 5:30 P.M. Thursday evening at the church, with visitation to follow until 8:00 P.M.
Friends may call after 12 noon Thursday at the Harman-Rohde Funeral Home in Troy, Kansas.
Burial: Mount Olive Cemetery, Troy, Kansas.
Memorials: Pioneer Center, Troy, Kansas or the Doniphan County Aging Transportation.