Obituaries Announcements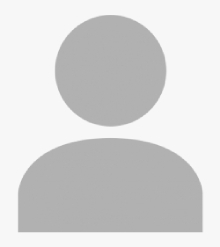 Robert Ferguson
Dorr and Clark Funeral Home of Falls City
Falls City, NE

Robert Ferguson, 92, of Falls City, NE, passed away March 4, 2023 at Falls City. He was born June 30, 1930 at Fairbury, NE to Wesley and Opal (Klein) Ferguson.
He married Leora "Lee" Stoddard on November 29, 1953 at Brock, NE.
Bob was raised at Falls City and graduated from Falls City High School in 1948. Following graduation he began working for the Missouri Pacific/Union Pacific Railroad. He worked for the railroad for forty-four years, retiring in 1992. He was a member of the First United Methodist Church, Falls City Elks and Falls City Masonic Lodge #9. He was a Boy Scout Troop leader for seventeen years, city councilman for the 4th ward and a hunter safety instructor. He served on the Airport Authority Board for twenty-eight years and was Deputy Director of Civil Defense for seven years. Recently the road to the airport was renamed "Bob Ferguson Blvd" in honor of his many years of service. He was also instrumental in starting the Falls City Wall of Fame, and became a member of the Wall of Fame in 2021.
Bob is survived by his wife, Lee of Falls City, children, Nick and Don Ferguson both of Falls City, Gerry Ferguson and his wife Stella of De Kalb, MO, Barbie Bruss and her husband Logan of Bennet, NE, brothers, Patrick and his wife Jane of Montclair, CA, Butch and his wife Frances of Arcata, CO, sister, Virginia Meyerkorth of Liberty, MO, grandchildren, Dustin and Jordyn Ferguson, Ericka and Dan Ferguson, Aaron and Brent Matthews, Amber Wagner, Dillon Ferguson, Rachel Barth and Jeffrey Bruss and twelve great-grandchildren. He was preceded in death by his parents and a brother, Jim.
His memorial service will be held on Monday, March 13, 2023 at 10:30 A. M. at First United Methodist Church with Pastor Michael Brown officiating. Interment will be in Steele Cemetery.
The family will receive friends on Sunday from 3-4:00 P. M. at Dorr and Clark Funeral Home.