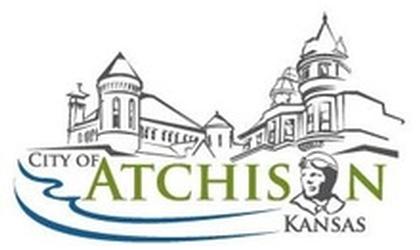 (KAIR)--The fate of a proposed new City of Atchison sales tax could be decided by voters pending action of the Atchison City Commission during a special meeting planned for Tuesday.
According to the agenda for the session, new business includes a presentation focused on a Citywide Sales Tax Referendum, which would approve a 1-percent city wide sales tax for transportation infrastructure and property tax relief.
The special meeting is set for Tuesday afternoon at Atchison City Hall beginning at 4:30. It's being held "to conduct business due to the cancellation of the May 16, regularly scheduled meeting."
Included with Tuesday's agenda is the special election notice which would be published if the resolution to proceed with the sales tax referendum is approved. It states that the special question election would be conducted "by mail ballot with a deadline of the 12th day of July, 2022," explaining that the sales tax would be used "for the purpose of transportation infrastructure maintenance and improvements, property tax relief and general government services."
The notice further explains that "if approved by a majority of the electors voting," the sales tax would take effect January 1, 2023.
A second, related resolution, apportioning the sales tax revenues also awaits Atchison City Commission approval Tuesday. It would earmark 75-percent of the sales tax funds to go toward transportation infrastructure and 25-percent for property tax relief.
The City cites the results of a 2021 Community Survey as a reason for the proposed sales tax, which is estimated to generate between $2.1 million to $2.3 million in revenue in 2023.