Coronavirus cases climb in Atchison County, statewide
12/02/2021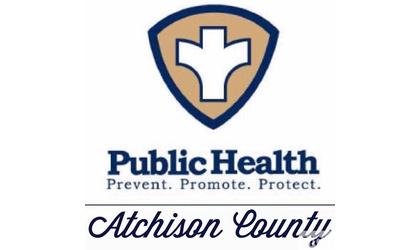 (KAIR)--Atchison County coronavirus cases climb close to 100, indicating a 22-case increase since last week.
According to figures released Wednesday by the Atchison County office of the Northeast Kansas Multi-County Health Departments, the county currently has 95 active cases of COVID-19, up from 73 as reported November 24.
13 are currently hospitalized, up from 8 hospitalizations reported last week.
Three of the current cases involve those under the age of 5; five cases are 5 to 12 years of age; 17 cases are those 13 to 21; another 17 of the current Atchison County cases involve those aged 22 to 35; 19 cases are those 36 to 50; 13 cases are 51 to 65; and 21 of the current cases are over the age of 65.
Atchison County has had 2,605 cases since the start of the pandemic.
26 have died.
The Kansas Department of Health and Environment Wednesday reported that coronavirus cases increased by 4,477 cases in two days.
KSN-TV reports that the state has not seen that big of a two-day increase since early September.
KDHE also reports that 19 more Kansas deaths have been linked to COVID-19 since Monday, bringing the state's death toll to 6,705.
Although the new omicron variant is not yet found in Kansas, the first United States case involving the variant has been detected in California.
© Many Signals Communications
You will need to be logged in to leave a comment.
Please Login The posting of advertisements, profanity, or personal attacks is prohibited.
Click here to review our Terms of Use.