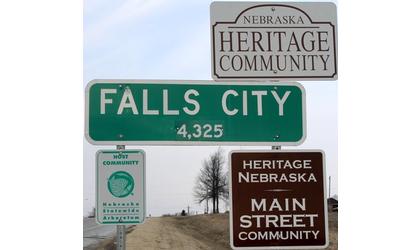 (KLZA)-- The City of Falls City is sponsoring a free, Community Clean-up event Friday and Saturday.
Paper shredding by Paper Eaters will be done from 4:30 – 6:30 Friday In the parking lot of the Falls City Library and Arts Center at 14th and Stone Street, sponsored by F & M Bank.
Electronics recycling by Cross Electronic Recycling will be Saturday from 9:30 a.m. - 12:30 p.m at the library parking lot.
Anything with a cord, battery or motor will be accepted including computers, printers, keyboards, cell phones, stereos, power tools, lawn mowers and batteries. Flat Screens are free. T.V.'s, and microwaves for disposal are charged for by size. This is sponsored by Frontier Bank
Household, basement and garage items including furniture, wood, clutter, metals and appliances will be accepted by Falls City Sanitation Services and Koelzer Salvage and Construction on Saturday from 7:30 a.m. to 11:00 a.m. at the parking lot east of Prichard Auditorium at 17th and Barada Streets.
Recyclable items that can be dropped off include eyeglasses for the Lions Club at the Falls City Library and arts Center; markers and mascara wands and denim can also be dropped off at the Library.