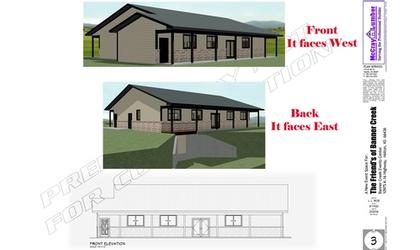 (KNZA)--A state grant has been awarded for the construction of a multi-purpose community center at Banner Creek Reservoir, west of Holton.
The Friends of Banner Creek Reservoir Board of Directors announced in a news release Tuesday that they have been awarded a $160,000 grant through the Kansas Department of Wildlife, Parks and Tourism for the project.
The organization will provide a similar amount in matching funds.
The building will include a kitchen, gathering area for 125-150 people, restrooms and a basement, which will be a designated storm shelter.
The Friends of Banner Creek organization submitted the grant application in July of last year under the authority of Jackson County.
Due to repetitive delays created by the COVID-19 pandemic, the grant announcement date was pushed back. The Board had remained optimistic because the proposal had not been declined.
The release says former Banner Creek Reservoir Director, the late Lu Griffiths, was instrumental in the grant proposal process and significant to the building process.
Due to the announcement delay and the pandemic, material costs acquired in April 2020 have increased and additional funds will need to be raised to complete the project.