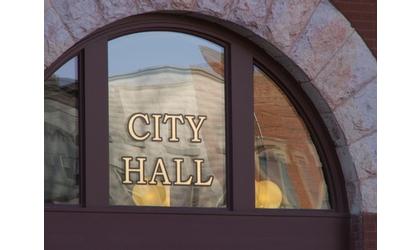 (KNZA)--The Hiawatha City Commission Monday evening moved forward on a list of 18 properties found to be in violation of the city's minimum housing code.
Monday was the deadline to remove, repair or demolish the structures.
Several owners were on hand to request extensions to continue working on their properties.
After hearing from the owners, as well as from commissioners who have spoken to other owners, eight of the properties were granted 60-day extensions. The Commission voted to extend the deadline for properties at 308 South 10th Street, 507 Miami Street, 311 Delaware Street, 111 Navajo Avenue, 606 Kansas Avenue, 804 Kansas Avenue, 412 Miami Street and 113 South 6th Street. Those properties will be re-evaluated at the Commission's December 13 meeting.
City Code Enforcement Officer Dave Wilson updated the Commission on the other ten properties.
Following the update, the Commission voted to move the properties to the city's demolition list. They are located at 211 North 5th Street, 913 Miami Street, 704 Iowa Street, 806 Kickapoo Street, 401 Kickapoo Street, 400 Pottawatomie Street, 209 Oregon Street, 1216 Oregon Street, 708 Kickapoo Street and 602 Miami Street