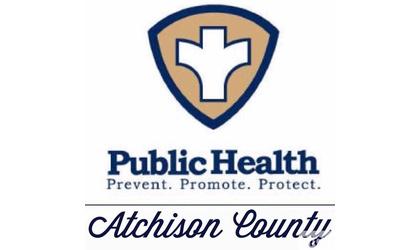 (KAIR)--113 active cases of COVID-19 in Atchison County.
Those figures are shown through the weekly release of statistics from the Atchison County office of Northeast Kansas Multi-County Health.
According to the release, of the 113 cases, four are hospitalized.
The statistics show that two of the current Atchison County cases involve patients under the age of 5. Twelve are those 5 to 12 years old, 47 are 13 to 21, 24 are 22 to 35, 20 cases are 36 to 50, five involve those 51 to 65, while three of the total number of cases are those over the age of 65.
On September 1, the agency reported 72 active Atchison County cases, and one hospitalization.
However, one day following the regular weekly release, the office noted an additional 29 cases, with those cases continuing to grow until they reached the current 113 case count.
According to a separate release, the Atchison County office is currently without rapid testing supplies, but continues to offer a free saliva PCR test, which provides results in 48 to 72 hours.
The office anticipates receiving a new stock of rapid testing supplies late this week, or early next week.
Those who have already scheduled a rapid test appointment at the Atchison County office have been accounted for, and supplies for those appointments remain on hand.