Atchison teen to be remembered through Celebration of Life
09/08/2021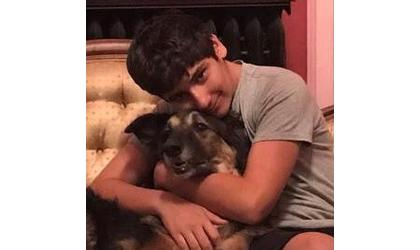 Rocky Delfs (Credit: Arensberg-Pruett Funeral Home, Atchison)
(KAIR)--Funeral services are set for the Atchison High School sophomore who died last month from what his obituary calls "a rare birth defect."
Rocky Delfs was 15-years-old when he died August 31 at Children's Mercy Hospital, in Kansas City, Missouri.
That's where he was transported after he was found, by a school staff member, unresponsive on the high school track, after the school day had ended on August 26.
Delfs died after suffering a cardiac arrest due to Brugada Syndrome, a rare, but potentially life-threatening heart rhythm disorder that is sometimes inherited. According to his obituary, Delfs, an organ donor, was able to save the life of his twin brother, and five other lives. through his death and donation.
Delfs, originally from Tuscon, Arizona, relocated to Atchison, with his family, in 2019, where the straight A student was a member of the Cross County team, and aspired to invent new technology.
A Celebration of Life service will be held Friday morning at 10:00 on the lawn of Delfs' home, at 517 Parallel Street, in Atchison.
The Arensberg-Pruett Funeral Home, in Atchison, is assisting the family with the services.
Among his survivors are his parents, Bill Delfs and Joe Leotaud, and three brothers, including his twin, Alias.
According to the obituary, Delfs' animals were considered to be siblings, and were treated like family.
© Many Signals Communications
You will need to be logged in to leave a comment.
Please Login The posting of advertisements, profanity, or personal attacks is prohibited.
Click here to review our Terms of Use.