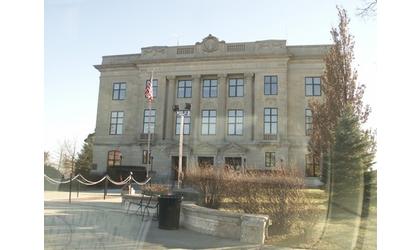 Brown County Courthouse
(KNZA)--A McPherson accounting firm has been hired to oversee COVID relief funds awarded to Brown County.
The Brown County Commission on Tuesday approved an engagement letter with Swindoll, Janzen, Hawk and Loyd for adminstration of the funds.
Brown County has been awarded nearly $2 million through the American Rescue Plan Act.
County Clerk Dawn Boyles presented to Commissioners a request from Brown County Emergency Management and the NEK Multi-County Health Department for immediate use of the funds.
They are requesting $29,068 for 400 COVID-19 test kits at $72.67 each. The test kits will provide same day results. They are also requesting $9,365 for a full-time staff person to administer the tests through the end of the year.
The test kits will be replaced by ordering replacement test kits if the client has insurance that is billed.
The Commission will wait for the approval from Swindoll, Janzen, Hawk and Loyd before making a decision.