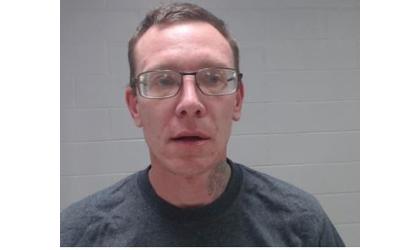 Nicholas Norton ( Credit: Atchison Co Sheriff's Office)
(KAIR)--A vehicle, stolen from a Hiawatha dealership, is located in Atchison and an Atchison man is arrested in connection to the theft.
According to a report from Atchison Police Chief Mike Wilson, the 2020 Ford Escape, driving on North 4th Street Thursday night, was spotted by an officer who was aware the dealership Monday had reported the SUV stolen.
With additional officers called in to assist, the vehicle was stopped and the driver, identified as 42-year-old Nicholas Norton, arrested in the 1000 block of North 4th Street.
According to Wilson, Norton was taken into custody for possession of stolen property, and then booked into the Atchison County Jail.