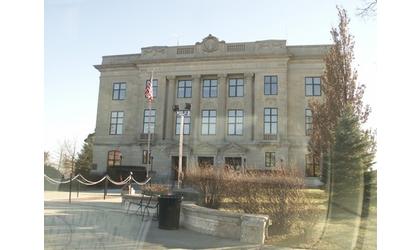 Brown County Courthouse
(KNZA)--The Brown County County Commission when they met Tuesday approved the hiring of a new road and bridge secretary.
The Commission voted to hire Tami Lehmkuhl to fill the full-time position.
Lehmkuhl will begin work February 22 at starting salary of $14.75 an hour.
She was among four candidates interviewed last week to fill the position, which has been vacant since late October.
In other business, the Commission approved the promotion of county employee Rodney Allen to District 3 road and bridge foreman, effective immediately Allen will paid $19.00 an hour.