Falls City Utility customers urged to conserve energy
02/16/2021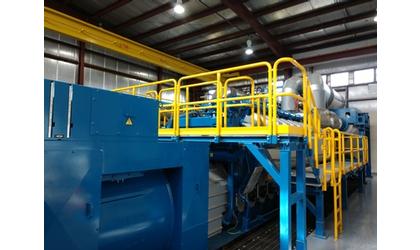 (KLZA)-- Falls City is generating all of the electric load for Falls City Utility customers due to the Omaha Public Power District disconnecting Falls City from their service.
Falls City Utility Superintendent Ray Luhring told MSCNews the Omaha Public Power District disconnected Falls City from their supply line Tuesday morning. The city will be generating 100 percent of the electricity customers until further notice.
The Southwest Power Pool has required as much load shedding as possible due to the extended cold weather which is stressing the power grid as well as natural gas pipelines.
Natural gas suppliers have mandated that no power generation is allowed on natural gas requiring the Falls City Power Plant generators to run on diesel which cuts back on the amount of electricity that can be produced.
The City is asking utility customers to conserve as much electricity and natural gas usage Tuesday and Wednesday as possible. If the City cannot support the full electrical load or runs short of natural gas, rolling blackouts may be necessary.
Luhring said every light bulb and device that can be shut off is helpful. He said use of large appliances such as electric stoves and clothes dryers should be limited or not used at all. He also said turning the thermostat back 2-3 degrees can be a big help.
Luhring also has high praise for the Utilities industrial customers who agreed to shut down production for the day to help conserve energy.
He noted the last thing Falls City Utilities wants to do is put citizens at risk.


© Many Signals Communications
You will need to be logged in to leave a comment.
Please Login The posting of advertisements, profanity, or personal attacks is prohibited.
Click here to review our Terms of Use.