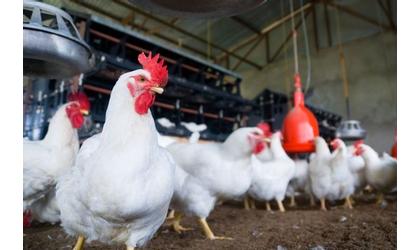 (KNZA)--Some Brown County residents are concerned about a chicken farm proposed in Padonia Township, northeast of Hiawatha, near Nighthawk and 270th Roads.
A group of residents spoke out against the farm, which they recently learned about, at the Brown County Commission on Monday.
County resident Randy Fee, speaking on behalf of the group, said the proposed facility would be located close to several residential properties and in the same section where Rural Water District #2's well site is located.
Fee also voiced concerns about the increased traffic the facility would bring and impact it would have on roads.
DeWayne Koehn, of rural Hiawatha, is seeking a permit from the Kansas Department of Health and Environment for a facility to house 224,000 head of broiler chickens.
According to his permit application, the facility would consist of 8 new broiler houses and utilize a dry litter system. Plans include a separate 50 by 100 foot litter shed.
County Commission Chairman Rich Lehmkuhl said since the county is not zoned, the Commission is limited on what they can do.
County resident Jack Geiger said he would like the Commission to faciliate a local public hearing with KDHE to give residents an opportunity to voice their concerns. Lehmkuhl said he would discuss the matter with County Attorney Kevin Hill.
KDHE is taking written public comment on the permit application until February 20th.