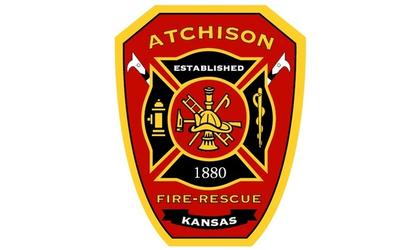 (KAIR)--A new safety service is being introduced for Atchison residents, with the City's fire department at the helm.
According to a news release from the City, the Atchison Fire Department will begin offering in-home safety inspections at the request of Atchison residents.
The service is being offered at no-charge to all city residents, "and any property in which they reside, whether they own or rent."
According to the release, the inspections "will cover a variety of in-home safety for typical household hazards," including carbon monoxide, gas leaks, and electrical hazards.
Other hazards, including tripping obstacles, or other obstructions, will also be a focus of the inspection, in order to prevent injury for residents, or difficulty exiting the home in a time of fire.
Smoke detectors will also be inspected, with a new one provided to homeowners, if necessary. However, the release, citing those who rent, states that "landlords are required by law to provide smoke detectors."
The firefighters providing the inspection will also check homes for clearly marked address numbers, and clear paths of hazards that emergency crews might encounter if responding to the home, with features "that would hinder a quick response by Police, Fire, or EMS" to also be inspected.
Other hazards, where children or the elderly reside, will also be given attention, including expired, and secured, medications, proper hazardous chemical storage, furniture stability, kitchen safety, proper lighting, and the creation of "an emergency plan in the event of a fire or weather-related event."
The release says the safety inspection personnel will arrive with the proper personal protective equipment, and will follow CDC guidelines "to help prevent the spread of COVID-19."
Atchison residents wanting to request the service should call the Atchison Fire Department at 913-367-4329.