Atchison Co begins Phase 2 vaccinations
01/24/2021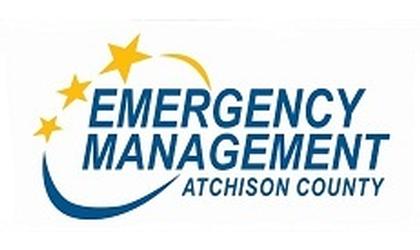 (KAIR)--Atchison County has now moved to Phase 2 of COVID-19 vaccine distribution.
That's according to a release issued Friday by the Atchison County Health Department, which says the department, on a weekly basis, is receiving a limited supply of the vaccine.
The release states that those who are aged 65 and over will be the first priority for vaccinations during the first part of Phase 2.
The local vaccine supply will open to additional Phase 2 individuals, as outlined by the Kansas Department of Health and Environment, once the majority of what the release calls the county's "most vulnerable residents" have been vaccinated.
The release explains that the vaccine is being received once a week and is used for appointment-only vaccination events offered through the NEK Shot of Hope.
Once the weekly, available vaccine/appointments are full, an appointment can not be scheduled until more vaccine is delivered. Once that happens, and appointments are available, Atchison County will issue a notice via CodeRed phone calls, or through email, for those who have completed the online interest survey at nekshotofhope.org.
A hotline has also been established to notify residents when appointments are available. That information will be available by calling 913-308-2415.
Vaccinations will be conducted at the Sophia Center, located at 751 South 8th Street, in Atchison, until further notice.
The release states that the process of arranging vaccinations "will repeat weekly until everyone has been vaccinated or until vaccine becomes more readily available."
© Many Signals Communcations
You will need to be logged in to leave a comment.
Please Login The posting of advertisements, profanity, or personal attacks is prohibited.
Click here to review our Terms of Use.