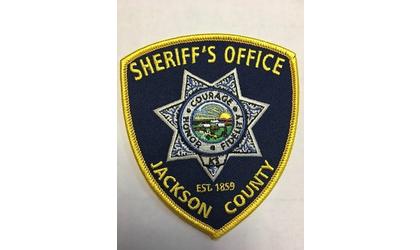 (KNZA)--A suspect remains at large following a pursuit in a stolen vehicle early Sunday morning in Jackson County.
According to a news release from Jackson County Sheriff Tim Morse, a Jackson County Sheriff's Deputy attempted to stop a van with Missouri plates on 150th Road near Q.4 Road shortly after 1:00.
The vehicle failed to stop and a pursuit ensued westbound on 150th Road. The van drove through a metal gate and into a pasture containing a herd of buffaloes near N. Road off of 150th Road. The van continued into a wooded area with rough terrain and the deputy lost contact.
A drone equipped with a FLIR camera located the van which had ended up in a ravine and on its side. The van had been reported stolen out of Missouri.
A search for the occupants began when a female believed to be the passenger was located on M. Road near 158th Road. A male suspect remains at large.
Morse said the suspect was still at large by 6:30 Sunday morning and may make his way towards 75 Hwy or the Casino.
He said the male suspect may be in his late 30s and 5'8″ with short brown hair. Suspect may be wearing dark jeans.
Residents are advised to keep their homes, outbuildings and vehicles locked.
Residents are advised to contact the Jackson County Sheriff's Office at 785-364-2251 if anyone suspicious is seen in the area. Updates will be provided when more information becomes available.