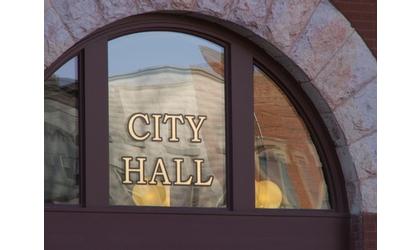 (KNZA)-- The Hiawatha City Commission is moving forward with condemnation proceedings on seven structures.
Following a public hearing Monday evening, the Commission found the structures to be unsafe and unfit. The Commission will consider a resolution at their November 2 meeting ordering the structures demolished, if not repaired or removed by 5:00 p.m. December 7.
The structures are located at 300 South 10th Street, 315 Oregon Street, 505 Miami Street, 802 Delaware Street, 813 Miami Street, 903 Shawnee Street and 302 South 8th Street.
Representatives of the owners of two of the properties addressed the Commission during the hearing appealing for more time to fix up the properties.
The Commission also held a hearing on seven other structures in violation of the city's minimum housing code.
The properties are located at 308 Miami Street, 310 Hiawatha Avenue, 400 South 4th Street, 815 Hiawatha Avenue, 911 Iowa Street, 1109 Utah Street and 401 South 5th Street.
Comments were heard during the hearing from representatives of two of the properties.
Following the hearing, the Commission voted that the properties be vacated or repaired by December 7. If not repaired by then, the Commission may order the structures removed or demolished.