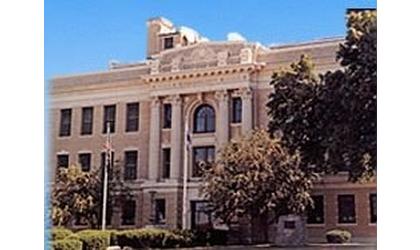 (KLZA)-- Falls City Dr. Alan Tramp said the number of cases has gone up in Falls City the past several weeks, but he said the school systems in Falls City have done an outstanding job with their screening and protocols.
Dr. Tramp said the start of the allergy season and some influenza cases is causing the need for more testing. He said the new quick turnaround tests are helping, but there are fewer of them available.
The doctor also mentioned the start up of the sports programs at local schools, more cases than officials would like to see at Peru State College and the upcoming shutdown of the Cooper Nuclear Station for refueling that brings workers in from around the country are concerns for the healthcare community.
Tramp said it is a good idea to continue to take precautions including social distancing and wearing masks to help avoid spreading COVID-19.
During the meeting, concerns were raised about people working in stores and restaurants that are not wearing masks.
Another concern raised was with health care workers not wearing masks in public. Dr. Tramp says while it is not mandatory to wear masks, he feels its a good idea for them to wear the masks when away from work since they are the ones that will be treating persons even if not related to COVID.
Recent statistics from the Southeast District Health Department indicate there have been 166 new cases of COVID-19 in the five-county area. The latest county totals are 133 cases in Otoe County, 114 in Nemaha County, 52 in Richardson County, 34 in Johnson County and 12 in Pawnee County.