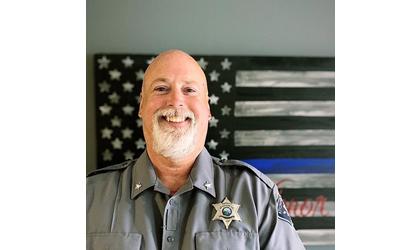 Deputy Tim Stout ( Credit: Atchison Co Sheriff's Office)
(KAIR)--Tim Stout has accepted the position of School Resource Deputy for the Atchison County Sheriff's Office.
The announcement came on Wednesday in a post on the Sheriff's Office Facebook page.
Deputy Stout has more than 35 years law enforcement experience.
The Sheriff's Office says Deputy Stout's experience and professionalism will make him an excellent addition to the Sheriff's Office.
He will begin his duties as School Resource Officer in the upcoming weeks, in the Atchison County Community Schools in Effingham.