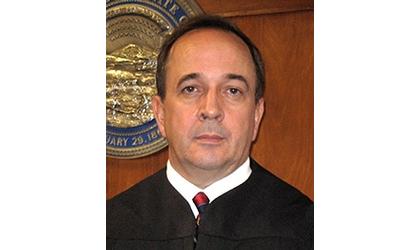 District Judge Jeff Elder ( submitted)
(KAIR)--District Judge Jeff Elder of the 2nd Judicial District has been appointed to sit with the Kansas Supreme Court to hear oral arguments in one case on the court's September 14-18 docket, which will be conducted entirely by videoconference.
Oral arguments will be livestreamed on the Supreme Court YouTube channel.
After hearing oral arguments, Elder will join Supreme Court justices in their deliberations and decision drafting.
Elder became a judge in 2008 in the 2nd Judicial District, composed of Jackson, Jefferson, Pottawatomie, and Wabaunsee counties. He hears cases primarily in Pottawatomie and Wabaunsee counties.
Elder received a bachelor's degree from the University of Kansas and a law degree from the University of Kansas School of Law. He served as county attorney for Pottawatomie County from 1989 to 2001 and was in private practice before becoming a judge.
Elder will hear one case on the September 18 docket--an appeal in a Shawnee County probate case.