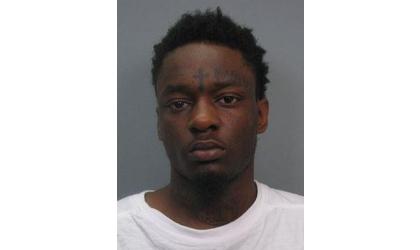 Te'Avion Hawks ( Credit: Buchanan Co Sheriff's Office)
(KAIR)--A third person has been charged in the shooting death of a two-year-old St. Joseph girl last month.
KQ2-TV reports the Buchanan County Prosecutor's Office on Wednesday charged 20-year-old Te'Avion Hawkins, of Platte City, Missouri, with second-degree murder.
According to court documents, Hawkins was the driver of a vehicle from which shots were fired into another vehicle in mid-town St. Joseph on August 9, claiming the life of two-year-old Raelynn Craig and leaving two others wounded.
Two others, Marcain Kimbrough-Ballard and Caimon Stillman, both of St. Joseph, are also charged with second-degree murder in Craig's death.
All three men are being held in the Buchanan County Jail without bond.