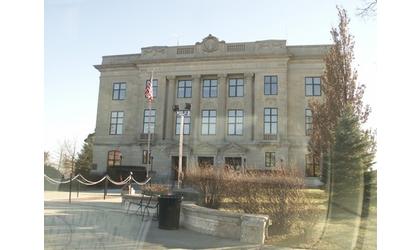 Brown County Courthouse
(KNZA)--The 2021 Brown County budget has been adopted as published.
The Brown County Commission took the action Monday following a hearing drawing no public comment.
The $11.2 million budget calls for a slight decrease in the property tax levy.
The budget contains an estimated tax rate of 31.038 mills, which is a .433 mill decrease over this year.
The mill levy is expected to generate $6.4 million in property tax revenue.
Even though the mill levy will decrease slightly, the county will collect nearly $168,000 in additional revenue due to a $8.1 million increase in the county's assessed valuation.