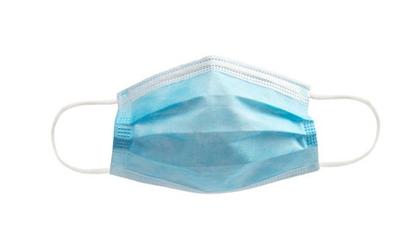 (KNZA)--The Brown County Commission was urged Monday to reconsider a mask mandate to mitigate the spread of COVID-19.
In addition, Hiawatha Community Hospital CEO John Broberg asked the Hiawatha City Commission Monday evening to consider requiring face coverings in public when social distancing isn't possible.
Since July 1, Broberg said the number of COVID-19 cases in Brown County has more than double. During the same time, he said the hospital's emergency room has seen a 179 percent increase in patients presenting virus-related symptoms.
Due to current staffing issues, the hospital is transferring positive patients requiring hospitalization to St. Joseph or Topeka.
Broberg said the pandemic has put additional stress on the hospital staff, providers and resources.
He said they are hiring additional staff to work at the screening table, to triage patients, and field questions though the hospital's COVID line.
During the Hiawatha City Commission meeting, Broberg read a letter submitted by Maple Heights Nursing and Rehabilitation Center Administrator Denise Wolney supporting a mask mandate, and submitted several other letters of support from local businesses.
Hiawatha Mayor Bill Collins, along with Commissioners Becky Shamburg and Dave Middendorf, said they support the wearing of masks. However, Collins said the City can't mandate it.
Police Chief John Defore said a mask mandate would be a civil, rather than criminal matter.
Broberg noted several other cities have successfully implemented such a mandate.
The Brown County Commission last month approved a resolution strongly urging residents to wear a mask in public, but not requiring it. They did not discuss Broberg's request Monday for reconsideration.
On Thursday, the Brown County Health Department reported 44 positive COVID-19 cases to date. 31 have recovered, while two remain hospitalized.