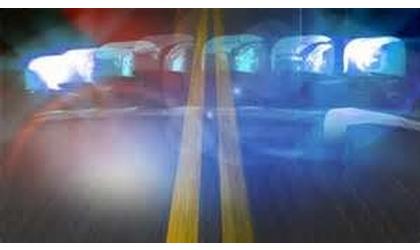 traffic crash
(KNZA)--No serious injuries were reported in a Thursday afternoon 4-vehicle Brown County wreck, southeast of Sabetha.
The Kansas Highway Patrol says it happened on U.S. 75, just north of 260th Road, shortly after 1:30.
The Patrol says a car driven by 33-year-old Melissa Oshin, of Bellvue, Nebraska, was southbound on U.S. 75 when she slowed to turn east onto 260th Road.
Her vehicle was struck in the rear by a southbound SUV driven by 17-year-old Jack Rosa, of Hiawatha.
Oshin's car was then sideswiped by a northbound semi tractor-trailer.
Debris from the crash damaged a southbound car driven by 17-year-old Christian Shaffer, of Hiawatha.
Rosa was transported to the Hiawatha Community Hospital with what the Patrol described as possible injuries.
Oshin received possible injuries, but was not transported. Two children, ages 3 and 5, were passengers in her vehicle. They were not hurt.
Also Shaffer and the semi-driver, from Kansas City, were not injured.
The Patrol says all occupants were buckled up at the time of the wreck, with the two children secured in booster seats.