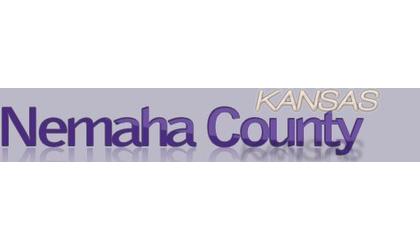 (KMZA)--The Nemaha County Commission has received a proposal from a Nebraska firm to prepare a comprehensive plan for the county.
Keith Marvin with Marvin Planning Consultants, of David City, Nebraska, presented the proposal to commissioners on Monday.
Under the proposal, the total cost to prepare the plan would be $49,800. It would be developed over a 72-week period.
Marvin said there are several ways to get the public's input without holding town hall meetings due to COVID-19 concerns.
A three-member committee last week recommended selection of the firm to prepare the plan.
Commissioners asked Marvin to put together a contract and submit it to County Attorney Brad Lippert for review.
In other business, a public hearing was held on renewal of the county's Neighborhood Revitalization Plan for another five years.
Nemaha Central USD 115 Superintendent Darrel Kohlman said he thought it was a valuable program for the county and the taxing entities under the county.
The renewal is retroactive to April 1.
The Commission also approved a resolution extending the local disaster emergency declaration due to the COVID-19 pandemic.
The declaration was extended to July 31.