Child abuse charge sends man to jail
06/29/2020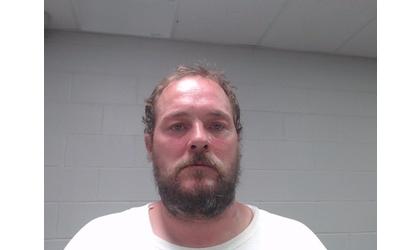 Charles Holt (Credit: Atchison Co Sheriff's Office)
(KAIR)--An investigation sent an Atchison man to jail for the alleged abuse of a young teenager.
According to Atchison Police Chief Mike Wilson, his office began the investigation Sunday evening after a family member, who did not reside with the child, requested a welfare check regarding the teen.
Police went to a residence, and located the 13-year-old, who police say had marks, scratches, and bruises, on her body.
Taken into custody shortly after 10:15 Sunday night was 39-year-old Charles Holt, who lived in the same residence as the victim.
Holt was taken into custody for abuse of a child, and booked into the Atchison County Jail.
According to Wilson, the victim told investigators the injuries were the result of being struck with a board.
Wilson said the investigation is continuing.
© Many Signals Communcations
You will need to be logged in to leave a comment.
Please Login The posting of advertisements, profanity, or personal attacks is prohibited.
Click here to review our Terms of Use.