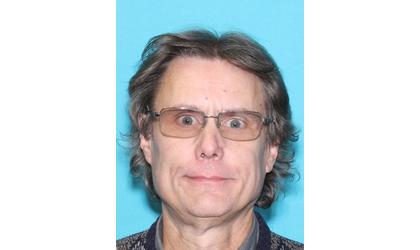 Bobby Gifford
Editors note--Brown County Sheriff John Merchant reported Monday morning that Bobby Gifford was located safe and sound Saturday evening in Brown County.
(KNZA)--The public's assistance is being sought in locating a missing Hiawatha man.
According to a release from Brown County Sheriff's Patrol Sergeant Robbie Parker, Bobby Gifford was last seen around 5:00 Friday morning.
He had left the residence of family in Brown County and was walking to his residence in Hiawatha.
Gifford was last seen wearing a blue tank top, blue jeans, white tennis shoes and carrying two buckets that say kitty litter.
The release said Gifford is not answering his cell phone and has not been heard from since.
He has medical issues that require medication. It's unknown if he has the medication with him.
Anyone with information on his whereabouts is urged to contact the Brown County Sheriff's Office at 785-742-7125.