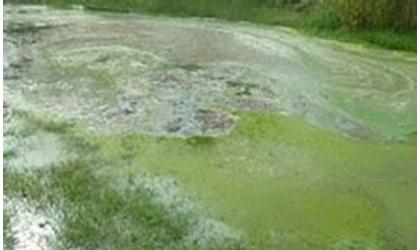 Photo of blue green algae in Kansas courtesy of the KDHE
(KNZA)--A public health advisory has been issued for Horton's Mission Lake due to the presence of toxic blue-green algae.
The Kansas Department and Health and Environment, in a release Thursday, said the lake is among seven in the state on a watch list. Also on the list is Lake Perry in Jefferson County.
People are encouraged to avoid areas of algae accumulation and keep pets and livestock away from the water.
KDHE says boating and fishing are safe, but direct contact with the water should be avoided.
You should clean fish well with potable water and eat the fillet portion only.
Five lakes in the state are under public health warnings due to blue-green algae, but none of those are located in the local area.