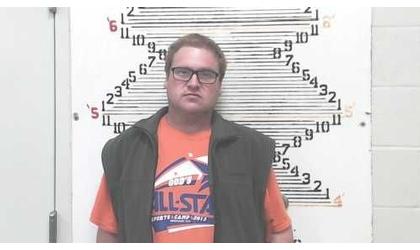 Kirt Linck/Credit: Brown Co Sheriff's Office
(KNZA)--A Robinson man is scheduled to be sentenced next month after entering a plea to a pair of child sex charges.
Kirt Linck recently pleaded no contest in Brown County District Court to two counts of aggravated indecent liberties with a child.
In exchange for the plea, a third count was dismissed.
Linck was charged in May of last year following an investigation by the Horton Police Department.
The alleged victims are two children, born in 2015.
Linck is scheduled to be sentenced July 6.
He is also scheduled to be arraigned July 6 on a felony charge of criminal threat in a separate case.