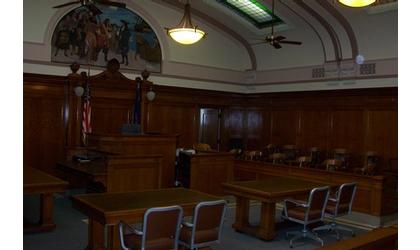 Richardson County District Courtroom
(KLZA)-- A Sabetha man facing multiple drug and weapon charges in Richardson County has entered into a plea agreement.
Originally facing 11 charges, 29-year-old Anthony Newcomb pleaded guilty earlier this month in Richardson County District Court to an amended felony charge of possession of a controlled substance, a felony charge of possession of a deadly weapon by a prohibited person, and a misdemeanor charge of carrying a concealed weapon.
In exchange for the plea, eight additional counts were dismissed.
Sentencing was set for August 11.
Newcomb was arrested by a Richardson County sheriff's deputy in the early morning hours of January, 23 in Humboldt, after the deputy learned he was wanted on felony warrants out of Nemaha County, Kansas.
During the arrest, it's alleged that Newcomb was in possession of two knives, brass knuckles, methamphetamine and syringes.