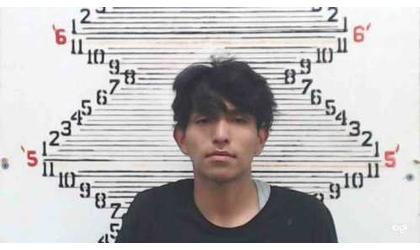 Skye Joe Coversup ( Credit: Brown County Sheriff's Office)
(KNZA)--A Horton teenager has been arrested in the theft of a vehicle.
Brown County Sheriff John Merchant, in a release, said an-duty Brown County deputy on May 22 located a 2000 Honda Civic near Horton that had been stolen earlier that day from Fairview.
The Horton Police Department and Kansas Highway Patrol responded to the area.
18-year-old Skye Joe Coversup was arrested on charges of felony theft and possession of stolen property.
Coversup was booked into the Brown County Jail, where he remains held on a $2,500 bond.
Merchant said the investigation is ongoing and additional charges may be presented in the case.
Based on statements from the victim when the vehicle was reported stolen, Robert Hobbs had been listed as a person of interest wanted for questioning in the theft. Merchant said it was determined that he was not associated with the theft of the vehicle.